Introduction & philosophy
Dentistry has undergone tremendous changes over the past few years, moving on from "needs-based" where the dentist tells you what is required to a patient driven "wants-based" service, with a particular focus on cosmetic dentistry.
At the Dental Spa, the most important thing we do is listen to you; your wishes and aspirations and then develop your individual treatment plan. We must clearly understand each other and work together to deliver oral health, function and aesthetics.
Dentistry can be a complex and technical business; at the Dental Spa, we aim to achieve and maintain the highest standards of clinical and technical excellence, ensuring that we are caring for an individual person.
Our aim is to achieve excellence in dentistry, using the best materials, best techniques and best practices, in an environment where all patients and staff are treated with dignity and respect, in a practice enjoyed by all.
We believe that excellence in dentistry means meeting and then exceeding our patients' expectations by providing the most personalised care possible in a comfortable and caring environment.
The practice is committed to carrying out ethical and necessary dental treatment to maintain oral health and provide patients with the smile and confidence they desire.
The practice will invest in, and develop all members of staff and encourage improved care and competence through continued learning.
The practice will deliver the highest possible standards of customer care in state of the art surgeries in safe surroundings.
Quality and accreditations
We are absolutely dedicated to providing dental and health care of the highest standard for all our patients. All treatments are clinically justified, appropriate and carried out with proper regard for your dignity and comfort – designed for you.

➜ Consult you about your dental treatment and care and ensure you are able to make informed decisions about your teeth and gums.
➜ Carry out a regular Oral Health Score – a unique method of assessing how your oral health is progressing, allowing you to monitor any changes over time.
➜ Record all essential information about your medical history, dental care and treatment and provide you with a comprehensive treatment plan.
➜ Provide you with patient information cards – to explain treatment options and why treatment may be required.
➜ Inviting feedback, views and opinions through regular and confidential patient surveys.
COSMODENT are registered and therefore licensed to provide services, by Absolute Quality Certification Pvt. Ltd. (Provider ID – 101310622), ISO 2001:9008 Certified and therefore meets the high standards required by this government regulatory body.
Dr. Jyoti Narla
M.D.S. (Mum) Pediatric & Oral Implantology MISOI (Implants), MIDA
A brilliant clinician & topper in the state at Postgraduate and Undergraduate levels of Dental schooling
Consultant Periodontist & Oral Implantologist at multiple dental centers in and around Mumbai, 2006 to present
» Awarded First Position in Maharashtra State in M.D.S – 2009
» Awarded First Position in Sharad Pawar Dental College, Wardha, in B.D.S – 2000
» Awarded First Position in Tulips Cosmetology(GCTA,Australia ) – 2012
(2006 – 2013) – Consultant Periodontist & Implantologist at Multiple Centers, Mumbai
(2009 – 2012) – Asst Professor at Govt Dental College & Hospital, Mumbai
(2005 – 2013) – Contributory Editor, Dental Dialogue, Journal of Indian Dental Association, Maharashtra Activities State Branch. (Year 2006-2007) Editorial Committee Member of the Journal of Indian Dental at IDA, Mumbai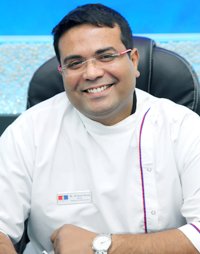 Dr. Anand Narla
M.D.S. (Orthodontics & Dentofacial Orthopedics) C.A.S. (Germany), MEOS (UK), FWFO (U.S.A.)
One of the leading consultant in Orthodontics in Mumbai and Maharashtra state
Director of Cosmodent Group of Dental and Cosmetic Clinics

Memberships
American Association of Orthodontists
World Federation of Orthodontists (WFO)
European orthodontic society
European orthodontic society – EOS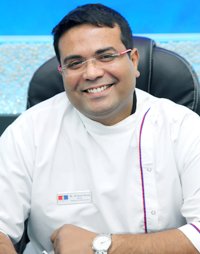 Dr. Anand Narla
M.D.S. (Orthodontics & Dentofacial Orthopedics) C.A.S. (Germany), MEOS (UK), FWFO (U.S.A.)
One of the leading consultant in Orthodontics in Mumbai and Maharashtra state
Director of Cosmodent Group of Dental and Cosmetic Clinics

Memberships
American Association of Orthodontists
World Federation of Orthodontists (WFO)
European orthodontic society
European orthodontic society – EOS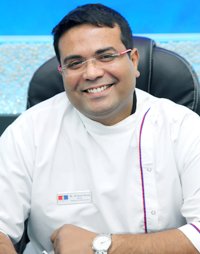 Dr. Anand Narla
M.D.S. (Orthodontics & Dentofacial Orthopedics) C.A.S. (Germany), MEOS (UK), FWFO (U.S.A.)
One of the leading consultant in Orthodontics in Mumbai and Maharashtra state
Director of Cosmodent Group of Dental and Cosmetic Clinics

Memberships
American Association of Orthodontists
World Federation of Orthodontists (WFO)
European orthodontic society
European orthodontic society – EOS